MAIN PAGE
---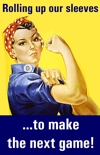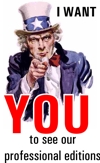 If you have a question or comment about the play of one of the games, send it to us at:
support@hfdgames.com
All questions are answered as quickly as possible.


One 11" x 17" map
264 double sided unit counters
16 Page rules book

Shipping not included

Mounted counters are available for an additional $4

Game Credits:
Game Design: Paul Rohrbaugh Graphics: Bruce Yearian
Editing: Peter Schutze
Playtesting: Brian Brennan, Ricky Gray, Jarod McCormick, Shane Walton, Dave Wilson


IN HOC SIGNO VINCES


The Campaign for Rome, 312 AD






I

n Hoc Signo Vinces (With this sign, you will conquer) is a simulation game covering Constantine's (later called the Great) invasion of Italy to win control of the western Roman Empire from the Emperor Maxentius. Constantine's victory at the climatic battle of Milvian Bridge, as well as Maxentius' death, laid the groundwork for Christianity's rise to dominance within the empire.

Players assume the roles of Constantine, leading the rebellion forces, and the imperial army under Maxentius in a campaign that will leave one or the other as the sole, dominant ruler of Rome, or usher in an era of bloodshed that could very well lead to Rome's downfall.




This also includes the companion game Battle of Milvian Bridge which adds another 11" x 17" map, 24 additional markers and a Player Aid Card for this climatic battle!
Click on the slideshow above to view images of the game
©2012, High Flying Dice Games. All rights reserved.
LEARN MORE ABOUT THESE PLAYING CARDS!