MAIN PAGE
---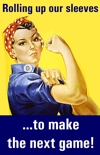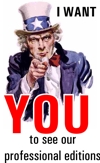 If you have a question or comment about the play of one of the games, send it to us at:
support@hfdgames.com
All questions are answered as quickly as possible.




One 8" x 10" map




28 single-sided unit counters




One, 3-page rule book




Shipping not included

Mounted counters are available for an additional $5

Game Credits:
Game Design: Paul Rohrbaugh
Editing: Lisa Rohrbaugh
Graphics: Bruce Yearian
Playtesting:

Brian Brennan

and Dana Mongoven




HEAD HONCHO
Jet Combat over the Yalu

HEAD HONCHO: Jet Combat over the Yalu

is

the Consimworld Donation Drive Gold Level game for 2015.

An introductory level

game on

jet combat over the Yalu featuring the F-86, the F-84 and other aircraft battling the Communist MiG-15s for air supremacy.

Head Honcho is not meant to be the most accurate of air warfare simulations. Rather, players should find this an entertaining diversion that still captures the "essence" of the violent and tense nature of Korean War jet combat. Similar to other minigames using this design (Dueling Eagles, Fighting Eagles), I also hope Head Honcho serves as a vehicle by which newcomers to the hobby of simulation gaming can be introduced.


Click on the slideshow above to view images of the game
©2012, High Flying Dice Games. All rights reserved.
LEARN MORE ABOUT THESE PLAYING CARDS!