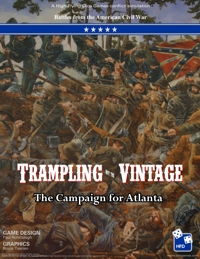 Game Compents
One11" x 17" maps | One 8 page rules book | and 126 single sided unit counters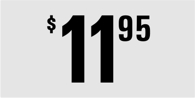 Shipping not included
Mounted counters are available for an additional $5
Game Credits:
Game Design: Paul Rohrbaugh Graphics: Bruce Yearian
Editing: Daniel Thorpe
Playtesting:
Brian Brennan and Paul Rohrbaugh

TRAMPLING OUT THE VINTAGE
The Atlanta Campaign
Summer, 1864

Trampling Out the Vintage is a wargame simulation on the Union Army's camapign under General William Tecumseh Sherman on his advance to seize the key Confederate city of Atlanta. Sherman's Armies under Thomas, McPherson and Schofield would be tested by the Confederate army under General Joe Johnston as he manuevers his forces under Hardee, Polk and Hood in an effort to block and then stop the advance.
Battles like Rocky Face Ridge, Resaca, and Kennesaw Mountain would come before the bloody battles of Peachtree Creek and Ezra Church. The campaign would culminate in the conquest and burning of Atlanta. Can you as Sherman do as well or as Johnston stop the Union Army?