MAIN PAGE
---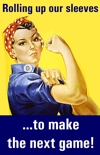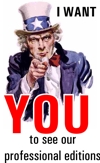 If you have a question or comment about the play of one of the games, send it to us at:
support@hfdgames.com
All questions are answered as quickly as possible.


Game Compents


Four, 11" x 14" map sections


336 color, single-sided unit counters
8 page Rules Booklet


Shipping not included

Mounted counters are available for an additional $4

Game Credits:
Game Design: Paul Rohrbaugh Graphics: Bruce Yearian
Editing: Dennis Bishop
Playtesting: Brian Brennan, Kim Meints, Dennis Bishop, Dick Sauer and Pete Martin


THE DEVIL TAKES ALL
The Battle of Opequon Creek (3rd Winchester)
September 19, 1864

The Devil Takes All is a simulation of the battle fought on September 19th, 1864, at Opequon Creek (also called the Third Battle of Winchester) between the Confederate of Army of the Valley under General Jubal Early and the Union Army of the Shenandoah under General Phillip Sheridan.

General Early concentrated his forces and held for several hours beofre being gradually driven back towards the town of Winchester. By mid afternoon, the Union VIII Corps and cavalry turned the Rebel left flank and Early was forced to order a general retreat.

The battle was one of the last fought in the Shenandoah Valley. Former Vice-President of the United States, John C. Breckinridge, was in titular command of the Confederate forces, while two future presidents, Rutherford B. Hayes and William McKinley, figured prominently in the battle's outcome.



Click on the slideshow above to view images of the game
©2012, High Flying Dice Games. All rights reserved.
LEARN MORE ABOUT THESE PLAYING CARDS!