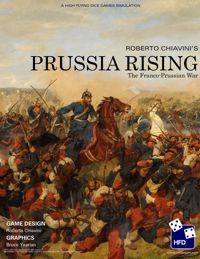 Game Compents
One11" x 17" map | One 4 page rules book | 220 single sided unit counters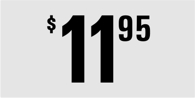 Shipping not included
Mounted counters are available for an additional $5
Game Credits:
Game Design: Roberto Chiavini
Editing: Paul Rohrbaugh
Graphics: Bruce Yearian
Playtesting:
Giovanni Fazio, Luigi Caruso, Andrea Chiavini, Paolo Poli

PRUSSIA RISING
The Franco-Prussian War
1870-1871

Prussia Rising is a simple and playable simulation of the Franco-Prussian War of 1870-71. Two players compete in play which provides enjoyment to interest veteran wargame players as well as newcomers to the hobby. This is the second game by Italian desginer Roberto Chiavini to be released by High Flying Dice Games.
Variant Rules for Leaders, Interception and the famous "Death Ride" can be added to further enhance play as Players move units such as infantry and cavalry, which are rated Green, Regular or Veteran, in a point-to-point game battling for control of France. The game is intended more as a game than an historical simulation, but one that still provides insights of the real events in the war.