MAIN PAGE
---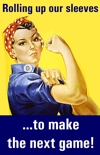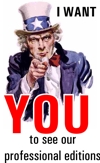 If you have a question or comment about the play of one of the games, send it to us at:
support@hfdgames.com
All questions are answered as quickly as possible.




One, 11" x 17" map




61 double-sided unit counters




One, 4-page rule book




Shipping not included

Mounted counters are available for an additional $4


Game Credits:
Game Design: Paul Rohrbaugh Graphics: Bruce Yearian
Playtesting: Brian Brennan, Paul Rohrbaugh and various YSU students over the years


DEATH BEFORE DISHONOR
The Battle of Santiago Bay
July 3, 1898



Death Before Dishonor

is an introductory level wargame simulation on the naval actions that occurred near Santiago harbor during the Spanish-American War. The game design is meant to be simple and highly playable, yet one that portrays the historical challenges facing the combatants.

Historically the US failed to bottle up the Spanish fleet, and was forced to undergo a lengthy blockade while the US Army fought the Spanish garrison for control of the city and port. The capture of key fortifications and the heights at Kettle and San Juan Hills compelled Admiral Pascual Cervera to sortie on July 3rd to prevent his ships from being sunk at their moorings by US artillery, or capture when the town surrendered. The US navy would sink all of the fleeing Spanish ships with little loss, scoring a lop-sided win

This game is chosen as a print n' play release for Gold Level Donors to the 2013 Consimworld Donation Drive

and will be

available for download soon

. It is being offered now for purchase those who do not donate. The game offers a short duration of play, small table 'footprint' as well as low counter density but filled with action and decisions for both players.





Click on the slideshow above to view images of the game
©2012, High Flying Dice Games. All rights reserved.
LEARN MORE ABOUT THESE PLAYING CARDS!