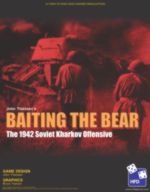 Game Components
Two 11" x 17" maps | 392 double-sided unit counters and markers | One Rule book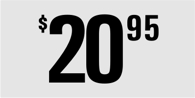 Shipping not included
Mounted counters are available for an additional $5
Game Credits:
Game Design: John Thiessen
Development: Paul Rohrbaugh
Graphics: Bruce Yearian
Playtesting:
Jeff Boschmann, Brian Brennan, Don Garlit, Jim McNaughton, Paul Rohrbaugh and Steven Shackleton

BAITING THE BEAR
1942 Soviet Kharkov Offensive
May 12-19, 1942

Baiting the Bear covers the Soviet attempt to encircle and take Kharkov in May of 1942. This planned offensive commenced May 12th with a massive artillery bombardment. The Germans had limited strength in the sectors hit by the attack, but they did have two panzer divisions in reserve...