MAIN PAGE
---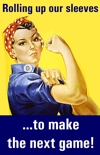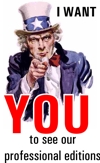 If you have a question or comment about the play of one of the games, send it to us at:
support@hfdgames.com
All questions are answered as quickly as possible.




One, 11" x 17" map




162 single-sided unit counters




One, 6-page rule book




Shipping not included

Mounted counters are available for an additional $4


Game Credits:
Game Design: Paul Rohrbaugh Graphics: Bruce Yearian
Editing: Matthias Hardel
Playtesting: James Allen, David Deitch, Ken Monson, Terrence Phelps, Paul Stuhlfaut, and Leigh Toms


BATTLE ROYALE
The First Silesian War
1741-1742

Battle Royale is a simple wargame simulation of the First Silesian War, 1741-1742. The campaign marks the debut of Frederick the Great's military career, however inauspicious this was for him personally.

The war began with Prussia taking advantage of a perceived weakness of the new and first Queen of Austria, Maria Theresa, when she assumed the throne. Bavaria, France, and Saxony contested Maria's claim to the Austrian crown, as well as having long disputes over their borders or policies of the Austrian empire. Prussia sought to claim the rich province of Silesia from Austria and in a whirlwind (for the time) campaign in 1740 seized virtually the entire province. Prussia's Allies took longer to mobilize their forces and work out the disputes they had with one another to form a coalition to defeat Austria and overthrow its new queen. A long era of war in central Europe was about to begin.

This game was chosen as a print n' play release for Gold Level Donors to the 2012 Consimworld Donation Drive

and is now available for purchase. The game offers a short duration of play, small table 'footprint' as well as low counter density but filled with action and decisions for both players.





Click on the slideshow above to view images of the game
©2012, High Flying Dice Games. All rights reserved.
LEARN MORE ABOUT THESE PLAYING CARDS!