MAIN PAGE
---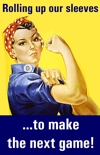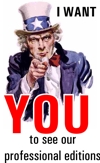 If you have a question or comment about the play of one of the games, send it to us at:
support@hfdgames.com
All questions are answered as quickly as possible.


One 11" x 17" map
90 double sided unit counters
One Player Aid Card
4 Page rules book


Shipping not included

Mounted counters are available for an additional $4


Game Credits:
Game Design: Paul Rohrbaugh Graphics: Bruce Yearian
Editing: Lisa Rohrbaugh
Playtesting: Mike Gallo, Lewis Goldberg and Jack Scardina


BITTER HEIGHTS
The Battle of Mtlia Pass
October 29-31, 1956

Bitter Heights is a low-complexity game on the battle for Mitla Pass during the 1956 Arab-Israeli War. The Israelis were to take and hold the Pass to prevent Egyptian forces from reinforcing their counterparts to the east, as well as establish a credible force that could threaten the Suez Canal. This would provide the pretext for Great Britain and France to intervene and take the crucial waterway back from Egyptian control.

The battle would come to represent the confused and tragic aspects of this war. The Israelis underestimated the strength of their opposition, the indecisive actions of their British and French allies upon which this operation depended, and the diplomatic victory Nasser and the Arab Allies would realize despite the military defeats they sustained.

General Sharon's controversial decision, to attack and take control of the pass in disobedience of direct orders, led to high losses in a fight that did nothing to further the Israeli cause.


Click on the slideshow above to view images of the game
©2012, High Flying Dice Games. All rights reserved.
LEARN MORE ABOUT THESE PLAYING CARDS!