MAIN PAGE
---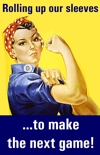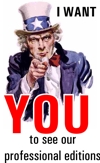 If you have a question or comment about the play of one of the games, send it to us at:
support@hfdgames.com
All questions are answered as quickly as possible.


One 11" x 17" map
200 double sided unit counters
One Player Aid Card
8 Page rules book


Shipping not included

Mounted counters are available for an additional $4


Game Credits:
Game Design: Paul Rohrbaugh Graphics: Bruce Yearian
Editing: Lisa Rohrbaugh
Playtesting: Brian Brennan, Rocco Sabino, Paul Rohrbaugh and John Tascoe


A MASTER STROKE
The Battle of Meiktila
March 5-14, 1945



A Master Stroke: The Battle for Meiktila

deals with the fight for the crucial crossroads and railroad town of Meiktila from March 5th to 14th, 1945.

The Allied 17th Indian Division, in a daring flanking move, took the town from the Japanese garrison. Cut off from the other Allied forces to the north, Major-General D.T. "Punch" Cowan was ordered to hold at all costs until relieved. Supplies and reinforcements to the Allied force would be flown in.

The Japanese High Command in Burma realized the grave threat the Allied occupation of Meiktila posed to their defensive plan to fight along the Irrawaddy River, as the enemy sat squarely astride the only road capable of bringing supplies from Rangoon.

An all-out, winner-take-all fight was about to begin.


Click on the slideshow above to view images of the game
©2012, High Flying Dice Games. All rights reserved.
LEARN MORE ABOUT THESE PLAYING CARDS!