MAIN PAGE
---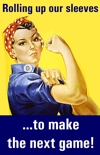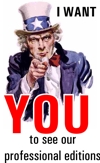 If you have a question or comment about the play of one of the games, send it to us at:
support@hfdgames.com
All questions are answered as quickly as possible.


Four 11" x 17" maps
280 double sided unit counters
One Player Aid Card
8 Page rules book


Shipping not included

Mounted counters are available for an additional $5


Game Credits:
Game Design: Paul Rohrbaugh Graphics: Bruce Yearian
Editing: Lisa Rohrbaugh
Playtesting: Brian Brennan, Jeff Hoover, Randy McGlaughlin and Jeff Rowe


A MONSTROUS FUSS
The Battle of Wilson's Creek
August 10, 1861


A Monstrous Fuss is a simulation of the battle fought on August 10, 1861 at Wilson's Creek between the Union Army under General Nathaniel Lyon and the Confederate forces led by Generals Benjamin Mcculloch and Sterling Price.

he Union force, badly outnumbered, launched a bold attack that caught the Rebels still encamped. Both sides armies' were made up of militia and volunteers who were in combat for the first time.



The intensity and casualties sustained in this day's battle surprised many of the officers and further reinforced that this Civil War would not be settled quickly or cheaply.




The Battle of Wilson's Creek is a classic example of two disparate forces engaged in a battle that can have far-ranging effects in the overall conflict. Neither commander was very sure of what their new recruits could or would do in their first battle. "Seeing the Elephant" could just as likely cause wholesale panic as sustained combat. On August 10th, both sides' leaders were surprised by the ferocity and tenacity of their troops, and shocked by the carnage the unleashed upon one another. Both players should seek to use the assets of the formations they bring to this battlefield and minimize the liabilities their opponent will seek to exploit.

Click on the slideshow above to view images of the game
©2012, High Flying Dice Games. All rights reserved.
LEARN MORE ABOUT THESE PLAYING CARDS!