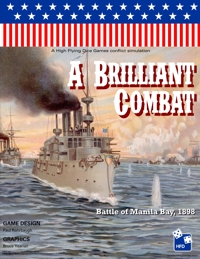 Game Compents
One11" x 17" maps | One 4 page rules book | One Player Aid Card | and 77 single sided unit counters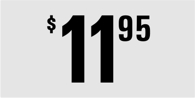 Shipping not included
Mounted counters are available for an additional $5
Game Credits:
Game Design: Paul Rohrbaugh Graphics: Bruce Yearian
Playtesting:
Brian Brennan, John Burtt, David Deitch, Bill Molyneaux, and Paul Rohrbaugh

A BRILLIANT COMBAT
The Battle of Manila Bay
May, 1898

A Brilliant Combat is an introductory level wargame simulation on the naval action that occurred at the outbreak of the Spanish-American War. The game design is meant to be simple and highly playable, yet one that portrays the historical challenges facing the combatants. Commodore George Dewey, alerted weeks earlier that war with Spain was likely, prepared the US Asiatic Squadron for action. Upon the war's outbreak he quickly led his force to boldly take on the Spanish Fleet anchored at Manila Bay. The US navy would sink or capture all of the Spanish ships with little loss, scoring a lop-sided win.